Chinese smartphones manufacturers, OnePlus is all set to launch their new OnePlus 5. A leaked email revealed a possible launch date of the device. In an email to the employees, OnePlus contouring the publicity required for the OnePlus 5 ahead of the launch, which is stated as June 15.
Another hot headed leak about OnePlus 5 left the industry stunned. According to TechRadar, they has been sent a performance chart from reliable sources near to OnePlus showing the internal performance testing. Testing took place while loading app times for the new smartphone in comparison with Samsung Galaxy S8 and Google Pixel XL.
The results are auspicious for the emergent smartphone brand, as their OnePlus 5 delivering times quicker than its rivals in most of the app loading tests.
There're no further information in terms of specification, used to gather such results, but it is pretty much predictable that OnePlus 5 will pack a Snapdragon 835 chipset and minimum of 6GB of RAM – with the firm likely to enhance its software optimization under the hood to gather these splendid numbers.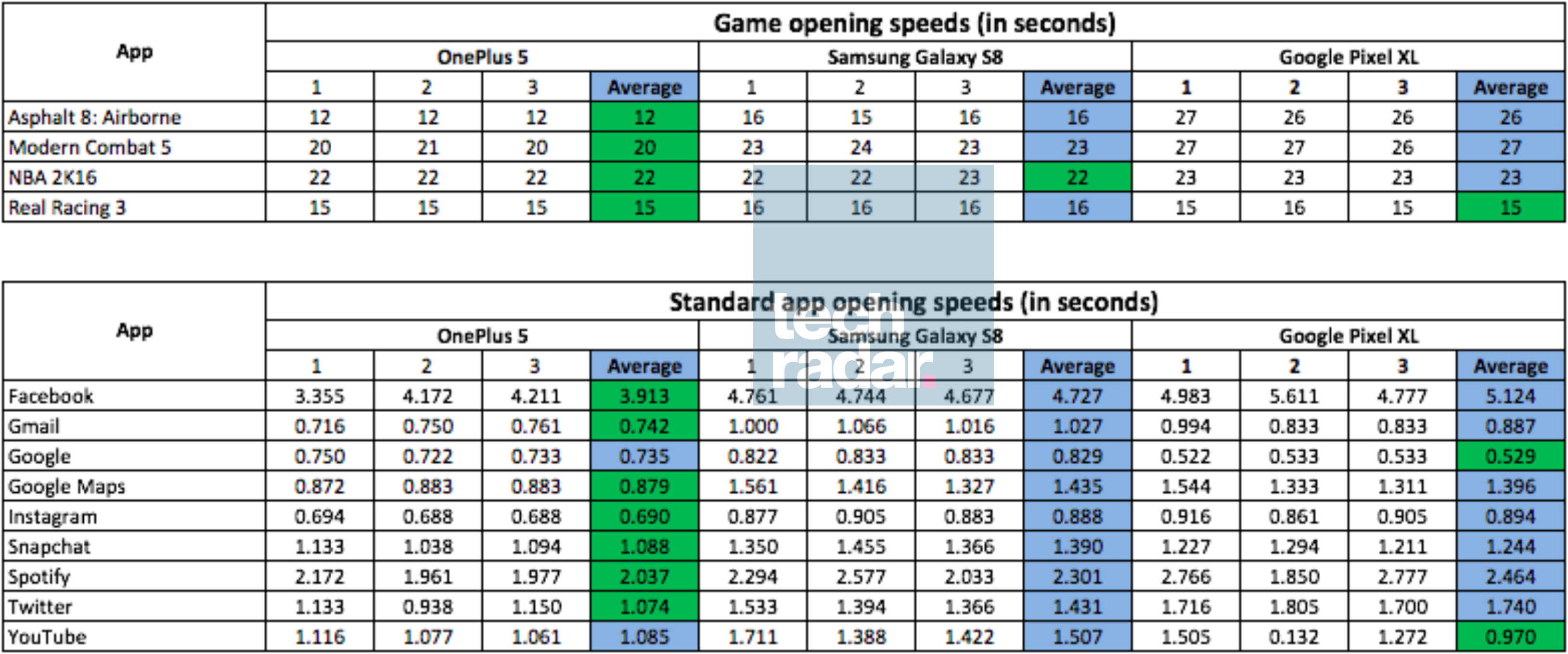 When OnePlus 5 is assessed in terms of apps' loading time, the forthcoming gadget results faster than the Galaxy S8 and Pixel XL. Apps involved in testing includes Facebook, Twitter , Instagram , Snapchat, and Spotify, as well as top games such as Asphalt 8,  Real Racing 3 and Modern Combat 5.
credits: Techradar.com
Comments Below
comments